When Your Bank Says "No" We Say "YES"!!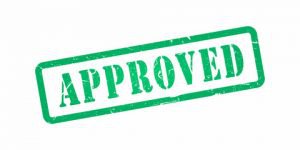 Clover Can Help You Get Approved For A Mortgage Even If You Have Poor Credit Or Low Income.
In today's Canadian mortgage market, there are two main types of mortgage lenders:
"AAA" lenders, which are your traditional prime lenders such as chartered banks and monoline lenders
Alternative lenders also know as "B" or subprime lenders, which are non-conventional institutional lenders and private lenders which are also known as sub-prime lenders
Chartered banks and monoline lenders include banks such as TD Bank, Scotia Bank, First National, Street Capital, RMG, and more. These "AAA" lenders have much stricter qualifying guidelines and for the most part focus their efforts on approving customers who have good steady jobs and strong credit scores and credit history.
Alternative lenders are only available to you through a licenced mortgage brokerage and include institutions such as Community Trust, Duca Credit Union, Meridian Credit Union, Equitable Trust, and some private mortgage lenders who offer low rates that are competitive with institutional alternative lenders. These lenders understand that many people who are self-employed or do not have the best credit score are still able to comfortably make their mortgage payments on time. Although their interest rates are higher than what the banks might offer to an applicant with strong credit and income, depending on your specific situation you might still be able to qualify for a great rate. A qualified and experienced mortgage agent can help ensure that you get the best rate possible from the right lender.
At Clover, sub-prime mortgage lending is one of our specialties. Our mortgage agents have experience helping our customers get approved at good rates even when their banks turn them down.
What Is A Subprime Mortgage?
A subprime mortgage is a mortgage loan given to a borrower who has a bad credit history and/or is earning significantly lower income than is needed to qualify for a low interest mortgage at a traditional bank. The loan is considered to be subprime because the prime interest rate, or a lower-than-prime rate for a mortgage is offered to borrowers who have good credit and a history of making their monthly payments on time, a subprime mortgage is for people who have a history of struggling to meet those standards.
A poor credit score that is generally considered to be subprime for a mortgage loan is a score of 640 or below, although some lenders will consider a score of 650 as subprime, while other lenders might still consider a score 630 to be acceptable as a prime borrower. It really depends on each lender's unique qualifying criteria. The mortgage agents at Clover Mortgage are experts in identifying the right lender who will offer you the lowest mortgage rates and best repayment terms based on your specific credit and financial situation.
Borrowers who have a low credit score and a poor history of making their monthly bill and debt payments on time are seen as being higher risk by many lenders. A seasoned professional mortgage agent can help you get approved with the right lender even banks deny your application due to credit history or income related reasons. At Clover, in addition to helping you get approved for the right mortgage, we will help build a financial plan to help you repair your credit so that you can qualify for a prime rate (or below) mortgage in the future.
Types Of Subprime Mortgages
Similarly to prime mortgages, you have several option when choosing the type of rate, amortization period, term, and more. Here are the 3 most common types of subprime mortgage options.
Fixed-rate subprime mortgage: As with a traditional mortgage, you as a borrower can choose to have a fixed-rate subprime mortgage. This allows you to feel comfortable that your rate will not increase even if the prime lending rate goes up throughout the duration of your term. This ensures that your monthly payments remain the same throughout your mortgage term until it is time to renew.
An advantage to a subprime mortgage over the more traditional mortgage is that you can extend your amortization (the repayment amount) over 40 years instead of 30 years. This translates into lower monthly payments for you, the borrower, and can help ease your cash flow management. However, while your monthly payments might be lower, in the long term you actually end up paying more interest over a 40 year period than you would if you paid off your mortgage in 30 years.
Variable-rate mortgage: Variable-rate mortgages tend to be a popular option because the initial interest rate tends to be lower than that or a fixed-rate mortgage. The same tends to be true in the subprime mortgage market. One of the most common potential downfalls when taking out a variable rate mortgage is that if the prime interest rate increases the interest rate that you are paying might increase also. This can result in an increase in your monthly mortgage payment. If however the prime rate drops, your interest and monthly payments might also decrease. Amortization terms for variable-rate mortgages in the subprime market tend to be shorter and for the most part are only available to a maximum of 30 years.
Interest-only mortgage: While most traditional and even most subprime institutional lenders will require that part of your monthly payment goes towards paying back your outstanding mortgage principal, Clover Mortgage has strong working relationships with many institutional and private mortgage lenders who offer interest only mortgage options as a short-term solution to help keep your monthly mortgage payments as low as possible to help you with managing your cash flow.
With an interest-only mortgage, your goal is to be able to take the extra cash flow and put it towards paying down higher interest debts and past due debts in order to improve your credit score so that you can qualify for a more traditional prime mortgage loan in the future.
How To Qualify For A Subprime Mortgage
Given today's strict mortgage qualification guidelines and the very restrictive mortgage stress test that banks are required to implement, more and more Canadians are being turned down by the banks for a mortgage loan. Unlike the major banks and other traditional lenders, subprime mortgage lenders do not use the mortgage stress test. This means that you as a borrower will only need to qualify at the true actual rate that the lender gives you. As a result you will likely be able to qualify for a higher mortgage amount and will be able to either buy a better home, spend less on the down payment, or you can qualify for a higher mortgage refinancing or home equity take out.
Requirements For Getting Approved For A Subprime Mortgage
Many subprime mortgage lenders will require significantly less paperwork and documents to approve you since many of these lenders place most of the emphasis on the value of your property rather than your income or credit history. If you are hoping to get the best rates form a subprime lender, you might still need to produce the same types of documents that a more conventional bank would require.
Here is a list of some of the documents that a subprime lender may ask you to provide in order to be able to better analyze your deal and determine if you would qualify with them and what interest rate you will be paying:
Most recent pay stubs or valid documentation for those who are self-employment income
Most recent one or two years of tax returns, T1 Generals, T4's, or Notice of Assessments (NOA's)
Documentation supporting your stated employment history
Bank statements
Two pieces of identification (Drivers Licence, Passport, Social Insurance Number, etc.)
Sub-Prime Alternative Lenders
Since prime lenders make it very difficult for borrowers with poor credit to get approved for a mortgage, many Canadians are turning to alternative lenders that specialize in the subprime Canadian market, while still able to offer good rates depending on your credit and employment history.
Here are 5 simple, but important guidelines that you should know when applying for a mortgage with an alternative lender:
Property can either be owned and occupied by you or it can be an investment or rental property that you do not live in
It's easier to get approved at higher debt ratios with an alternative subprime lender than with a bank
Down payment needs to be at least 10% (many private lenders offer mortgages for up to 90% of the value of your property and their rates are comparable to institutional subprime lenders)
Terms can be as short as 6 months or as long as 5 years
Interest rates will typically be as low as 1% higher than bank rates and go as high as 3% above the bank rate, though it may be even higher with some private lenders depending on your specific situation.
At Clover Mortgage We Understand Your Situation And Can Help You Find The Best Solution For Your Mortgage Needs.
At Clover Mortgage we have teams of dedicated mortgage agents whose sole focus it to help clients with bad credit or low income get approved for a mortgage for a new home or to refinance the mortgage on an their current home or property. Whether you are refinancing your home to consolidate debt into one simple low monthly payment, to renovate your home, to pay for a child's education, to purchase a second or third property, or for any other reason, trust the experts at Clover Mortgage to look out for your best interests and get you the best deal possible.
Remember that these alternative lenders, subprime lenders, and "B" lenders are not available to you directly, and only provide their services through a licenced brokerage. So whether you are self-employed and have a non-conventional way of reporting your income, or if you have any blemishes on your credit record such as late payments, missed payments, high debt ratios, or a bankruptcy or consumer proposal in the past 7 years, the bad credit specialists at Clover can help you find the right mortgage solution for your needs.