If You Need A Last Minute Mortgage Loan We Can Get You Approved And Funded In As Little As 48 Hours!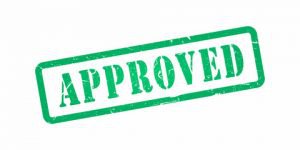 Was your mortgage denied last minute?
Did you receive the bad news of a last minute mortgage denial from your bank or mortgage broker? At Clover Mortgage we have the right team and resources to help you get approved and funded for an Emergency Mortgage for you in as little as 48 hours. We pride ourselves on providing you with the right service for your mortgage and financial needs and goal.
Housing in major Canadian cities such as Toronto is not cheap. To make matters even more difficult, banks and other lenders have the right to go back and deny mortgage loans even on the day of closing, and even after all the agreements have been signed. This is why many first time homebuyers, experienced homebuyers, homeowners, and commercial or industrial property owners and buyers are turning to Clover Mortgage to get a help and information on a last-minute mortgage when their original approvals fall through.
A last minute mortgage can be available to you even if you have bad credit, poor income, self-employed, or are new to Canada. We can help whether you need an emergency mortgage in Toronto, the GTA, London, Kitchener, Waterloo, Cambridge, Barrie, Woodbridge, Hamilton, Burlington, Mississauga, Oakville, Brampton, or other parts of Ontario. We have mortgage brokers and lenders who are ready and willing to help you with your last-minute mortgage needs.
At Clover Mortgage you can get in contact with our knowledgeable and experienced mortgage brokers who are experts in helping home buyers and commercial property buyers find fast closing mortgage loans. We will provide you with the right advice and information about your mortgage options by quickly shopping your application to the lenders who we know can fund a mortgage in as little as 2 days.
Maybe you purchased a home or commercial property that is closing in as little as a few days or a few weeks and your mortgage fell through last minute with a bank or another mortgage broker. Fortunately, you can still save your home purchase and get a quick close mortgage from one of our many quick closing mortgage lenders.
Why would a bank cancel a mortgage last minute?
It may not be common public knowledge, but did you know that a bank or mortgage lender can cancel applications for loans and mortgages for housing at the very last minute? This piece of information is something that most borrowers simply don't know about. Even after you signed their commitment contract and even on the day of closing, lenders have the legal rights to go back on the mortgage commitments they issue and deny mortgages with very little reason at all. This makes it even harder to find a feasible property and break into today's Canadian housing market without the right assistance and resources.
Here are several of the most common key reasons why banks and lenders cancel mortgages.
Discrepancies or wrong information in your mortgage application (can also be the fault of your realtor or mortgage broker)
Discrepancies in your current housing or living details
Changes in your employment status (job loss, new job started, etc.) and other financial
Changes in your debt payments, debt status, or an additional new loan. Continue to pay everything on time.
New negative findings on your credit bureau agency report
Issues with the property appraisal report
Property is not insurable and other property insurance issues
Title issues or other legal issues
Changes and/or additional findings in the physical condition of the property
Errors or inaccuracies on your mortgage application (might be caused by an inexperienced realtor or mortgage broker)
Misrepresentations or inconsistent information during your mortgage phone or in-person interview when compared to the original application
Issues surrounding your down payment and the sources where it is coming from
Online search results that portray the borrower in a negative or questionable fashion severe enough to deter a lender from lending to them
Discrepancies in subject property from the information disclosed on the application
Federal and Provincial government and banking policy changes
Pandemics like COVID-19 in 2020 or other Acts of God
Sudden drops in the pricing and values of housing and commercial real estate based on the area and place where your home or commercial is located
Increases to the Federally regulated stress-test
Your mortgage broker put you into the wrong mortgage program to begin with
Recent changes in your life no longer qualify you for that specific lender product and you may need to re-qualify under a different program
Every mortgage lender has a different policy when it comes to reasons for cancelling a mortgage. The experts at Clover Mortgage will work with you to try to help you steer clear of any potential unexpected pitfalls and keep you informed about the progress of your mortgage loan right up to the moment that it closes and gets funded.
What do I do if my mortgage falls through last minute?
This is one of the scariest questions to be asking yourself when your closing date is fast approaching. Luckily, we have the information you need to get fast and reliable help and put you into the right mortgage lender's program.
Based on pricing alone and despite efforts by the federal government to slow down the growth of home prices, housing in major cities like Toronto and the surrounding areas can still be tough to afford. From out of reach pricing to difficult to qualify for mortgages, it may seem like the odds are stacked up against you. Even banks these days are cancelling mortgages as late as on the actual day of closing, even after making you jump through all the hopes to get your application approved in the first place.
Fortunately, at Clover Mortgage, we have brokers who specialize in helping home buyers looking to buy a new place to live or as an investment property get emergency mortgage assistance even after they got turned down by the banks. Our quick close mortgage services have helped many Canadians living in Toronto, Mississauga, Oakville, Burlington, Milton, Brampton, and other parts of Ontario such as Ottawa, Hamilton, Barrie, Vaughan, Richmond Hill, Thornhill, Woodbridge, Maple, and elsewhere get approved after they've been turned down by other lenders. We will provide you with a free last minute mortgage consultation anytime you need it. We will help analyze your financial situation quickly and get you into the best possible mortgage options available to you given the situation.
Whether you are looking for a service to help you with quick close mortgages Toronto from a private lender, mainstream bank, or an alternative institutional lender, our mortgage brokers will help take care of the entire approval process from start to finish and ensure that we qualify you for the best mortgage program available to you. Our goal is to service your needs and help you get into your home and get approved for a home loan program that will close when you need it to, even if you need a last-minute home loan free of any additional stress. We will also help you build and plan out a program for a better financial future when you refinance or renew your mortgage down the road.
Can I get an emergency commercial mortgage loan for a commercial or industrial property?
Yes you can! In addition to brokering quick closing mortgages for housing and residential properties, Clover also specializes in providing brokering services for quick close commercial mortgage and last-minute industrial mortgages in Toronto for your industrial property. We can also help you secure funding on a commercial property or industrial property in other parts of the GTA, and all across Ontario. Fortunately as a brokerage with an experienced and seasoned commercial lending team, we have access to some of the top commercial mortgage programs that can help us help our customers quickly and effectively. These programs may not all be readily accessible to the public, which is where a mortgage broker comes in. By providing you with access to lenders that you would not normally be able to find on your own, this is how mortgage brokers can become your best allies. We will work to find the right program and mortgage product for you.
What's the average closing time on a mortgage?
Even though a mortgage from a bank can take several weeks or more to get approved and funded, you can get a mortgage for residential housing approved and closed in as little as 48 hours with a private mortgage program. Private mortgage lenders are not forced to adhere to the federal government's mortgage stress test rules and tend to have much more flexible lending programs. These last minute quick closing mortgage programs are made available to borrowers through mortgage brokers. Contact Clover Mortgage for help with determining if a short-term private mortgage program is the best option for you or if one of our many other lenders can provide a quick closing mortgage for you in time for your deadline.
Unless you are paying for your house, investment property, or commercial property with an all cash program, then buying a property can be a long and cumbersome process without the right help and guidance. In some cases, it can take up to 45 days or 2 months to close on a mortgage. This is why it is important that you reach out to a qualified brokerage with access to the right resources and housing the right team of experienced and knowledgeable mortgage brokers and underwriters who will be able to help you out of a sticky situation. At Clover Mortgage we call this out Emergency Mortgage Program, also known as the Quick Close Program. No matter what you call it, we have the solution to help experienced homebuyers, first time homebuyers and homeowners get a mortgage quickly and painlessly.
At Clover Mortgage, we have a full team or mortgage experts ready and eager to help answer all of your mortgage related questions. Our mortgage brokers work with banks and alternative institutional mortgage lenders to find the right program for your needs and financial situation. Our lender partners allow our brokers to get your mortgage approved and financed at great rates in a matter of a few days in many cases. Even some private mortgage lenders can be great resources and offer relatively competitive rates for a quick closing mortgage. In this housing market, a last minute mortgage in Toronto or other cities located near a major city can be even easier to get approved and closed quickly. This is due to the fact that certain lenders are much quicker at approving a fast closing mortgage on a property near a larger and more stable real estate housing market.
If you are an existing homeowner and are looking for quick-closing mortgage refinance program for a first mortgage or a last-minute second mortgage loan for when the housing market is growing, we have access to many lenders with which we can help you get approved in a matter of hours and get your first mortgage home refinancing or 2nd mortgage funded in as little as 48 hours in some cases.
In some cases you may be better off choosing a mortgage brokerage that has local presence in your are rather than strictly a national presence since a local brokerage might in some cases have access to more private lenders willing to lend on homes and properties in your neighbourhood. That's not to say that national brokerages do not have access to the same or even more private lenders. In fact, some brokerages operating at a national level could very well be able to provide you with even better options.
How to get a mortgage fast?
Just because the offer you made on your dream home or commercial investment property is accepted, that does not mean that you can take possession of it and get the keys to the property to move in, or start renting it out, or begin any desired renovations. You first need to get your financing in order in time for closing. That's where Clover Mortgage comes in to play. Our mortgage brokers have the access and ability to contact a plethora of lender products and programs to help our customers get the right mortgage or home refinance for their needs.
Need a mortgage fast so that you can win in today's housing market? With help from the right mortgage broker who has the right resources, such as the brokers at Clover Mortgage, you can have the content of your application properly prepared quickly and submitted to those lenders who we know will be able to help you close on your mortgage as fast as possible. We have access to lenders who use a more efficient resources and digital processes which helps shave a lot of time off of the overall mortgage approval process.
Ask yourself the following questions about some of the basic things that you can do to help ensure that you get approved for a quick-close mortgage as fast and smoothly as possible:
Provide only accurate and up to date information to your mortgage broker and do not hide anything from them. Hiding information from your broker can only work against you when it comes down to actually funding your mortgage loan.
Do I have all of my documents in order? Get your documents and information in order. Documents vary depending on a variety of factors, but they can include your income and financial documents, tax documents, letter of employment or job letter, business license or articles of incorporation if you own your own business or need a self-employed mortgage, current mortgage statement and property tax bill in the case of a mortgage refinance, your agreement of purchase and sale along with the original MLS listing in the event of a new purchase, and more.
What's my credit score and history? Know your current Equifax credit score and TransUnion credit score and review your current credit bureaus from each of those two credit bureaus. Review your credit reports and information surrounding your credit score and credit history ahead of time. This important step can help you can catch any errors and inaccuracies and get those fixed so that they don't pose a problem or delay your mortgage application.
Do I anticipate any major upcoming life changes before my mortgage is due to close? Avoid any major life changes while your mortgage application is being processed and until after your mortgage is funded and closed. Life changes such as a job change or job loss, increased new payments for debts and loans, worsened credit, and other big changes can get your mortgage approval canceled without advanced notice. So, don't quit your job. Don't forget to pay your bills and debt payments on time. Don't take out any new lines of credit or get any new credit cards. Don't make any large purchases. And try to skip any other major life changes that can put your mortgage application at risk. If any major life changes happen during your mortgage application, contact your mortgage broker as soon as possible. Your mortgage broker will go back and review your application to help mitigate any potential issues ahead of time and ensure that you are not at risk of losing your mortgage.
How much can I afford as a down payment? Make sure you have at least 20% for a down payment. If you have less than 20% available for a down payment, that you need to ensure that your credit score is high enough that you will be able to qualify for mortgage default insurance policy from an insurer like the Canadian Mortgage and Housing Corp. (CMHC), Genworth, or Canada Guaranty.
Do I have the right mortgage broker helping me with my mortgage loan? It is important to stay in touch with your lender regularly, unless you are working with a mortgage broker, then they will be keeping in constant contact with your lender on your behalf to ensure that no last minute surprises come up and mitigate any potential challenges in advance.
What kind of documents do I need to prepare to speed up the mortgage process?
Here is a list of the most commonly requested standard documents that most banks or institutional mortgage lenders will need in order to get a quick approval or emergency mortgages processed. In the case of a fast-closing private mortgage, many of these documents may not be required:
Notice of Assessments (NOA's) for the most recent 2 tax years
T4's for the most recent 2 tax years if you are an hourly or salaried employee of a company
T4A's for the most recent 2 tax years if you are a commissioned employee or worker
Most recent 2 pay stubs if you are an employee
A job letter dated less than 30 days ago if you are an employee
T1 Generals if you are self-employed or own your own business
Business licence is you are self employed as a Sole Proprietor or Partnership
Articles of Incorporation if you are a shareholder / owner of a corporation
Business Financial Statements for the most recent 2 tax years if you own your own business / corporation
3 to 6 months of personal bank account statements
3 to 6 months of business bank statements if you are self-employed or in business for yourself
Current most recent mortgage statements if you currently own any other properties or are seeking an approval for mortgage refinance
Most recent Final Property or Housing Tax Bill if you currently own any other properties or are seeking an approval for mortgage refinance
2 pieces of identification
Be ready to sign a credit check consent form so that your mortgage broker or the lender can pull your credit report from your credit bureau agency
Rent rolls or rent / lease agreements if you currently own any properties that you rent out and are using that rental income to offset your expenses or add to your income or improve your financial position
Proof of down payment sources to show the lender how and where your down payment is coming from or where the funds are flowing through
There may be other documents that you will be required to provide, but a knowledgeable and experienced mortgage broker will be qualified to provide you with services and additional help and guide you through this process and inform you ahead of time what documents are required for your application. You can also check out our Mortgage Document Checklist to see a list of some of the more common documents you might be asked for.
Why should I review my current credit history before applying for a last-minute mortgage loan?
Did you know that approximately 25% of consumers have at least 1 or more errors on either one or both of their credit bureau reports? This can really negatively affect your credit score and your chances of getting a mortgage approved. Even if you, as a consumer, do get approved for your mortgage, errors on your credit report, like a non-discharged consumer proposal that was paid off 7 years ago, can come to haunt you days before or even on the day of closing to the point where the lender might cancel your mortgage last-minute.
By reviewing both of your credit report and getting ahead of any error or inconsistencies, you can greatly improve your chances of getting approved for a mortgage that won't fall apart last minute.
It's no secret that housing in Ontario, especially in major cities like Toronto, Mississauga, Brampton, Vaughan, Ottawa, and Barrie can be really expensive. Saving 20% for a down payment can therefore be unattainable for many hopeful homebuyers. If you are planning on finding housing and putting less that 20% as a down payment you will likely need to have a credit score of at least 650 and higher. Keep in mind that as of August 2020 5% is still the minimum down payment you can put down, though there have been talks of this potentially changing to 10% in the near future. Any other applicant or co-signer who's on the application with you will also need to have a strong credit history and good credit score.
This is because institutional lenders do not have any programs that allow them to lend more than 80% of the purchase price or value of the property without the borrower being approved and obtaining a policy for mortgage default insurance through one of Canada's 3 housing mortgage default insurers, CMHC (Canadian Mortgage and Housing Corporation, Genworth MI Canada, or Canada Guaranty Mortgage Insurance Company. None of those companies will insure your mortgage unless you and all applicant and co-signers have a decent credit score and credit history. Otherwise, you will be required to put down at least 20% in order to have an institutional lender approve your mortgages request.
In some cases, private mortgage lenders will lend up to 85% of the purchase price or home value, but those housing mortgages for housing can come at substantially higher interest rates and carry extra fees with them.
If you do have a troubled credit history or a low credit score, here are some sure-fire steps that you can take to help improve your credit score and get approved for a better mortgage and receive lower quoted rates and better term options in the future on housing purchases or refinances.
What life changes do I need to avoid while my mortgage loan is in process
With the recent tightening of mortgage regulations, many lenders are now reviewing the entire mortgage application and requalifying borrowers days before their housing mortgage is due to fund, even though they may have been approved months earlier. These days lenders are pulling everything from new credit bureau checks to requesting updated employment verification documents and recent bank statements.
Here are some important life changes to try to avoid until after your mortgage loan is funded in order to minimize the risk of experiencing a last-minute denied mortgage and ensure the security of your approval:
Quitting, losing, or changing jobs
Changing your sources for the down payments
Getting or applying for any new credit including credit cards, lines of credit, store credit cards, and more
Purchasing any other housing and obtaining other housing financing
Please don't miss ANY payments on any of your accounts, bills, or loans and consumer debts that may get reported on your credit bureaus. Ensure you are paying everything on time. Pay your debts on time
Do not bounce any payments or any cheques
Do not buy or lease or finance a car or make any other large purchases
Please do not make any large or irregular deposits into your bank account because that will raise red flags with your lender prior to closing
This is why it is important to try to maintain your lifestyle as much as possible until your mortgage funds, or inform your lender at the time of application if you know of any upcoming life changes that will occur before the closing date of your mortgage finance. Here is a list of some of the more common reasons why banks deny mortgage after they are already approved.
If you anticipate or experience any life changes of the sort, then please inform your mortgage broker as soon as possible so that they can help mitigate the risk of you being denied your mortgage last minute.
By working with a professional mortgage broker, you will help increase your chances of successfully getting the best mortgage loans products and options for your needs and ensuring that you will get the funding that you need when you need it.
Please contact Clover Mortgage if you need to talk about a last-minute quick closing emergency mortgage. We have access to lenders that have emergency mortgage programs. These programs enable us to be able to replace a mortgage loan that fell apart at the last minute.