We Make Investing Into Canadian Real Estate For Foreign Investors Easy!
If you are an international home buyer interested in purchasing a property in the safe and reliable Canadian real estate market, Canada accepts buyers from all countries! Not only are all international buyers encouraged to participate in the Canadian real estate market, there are also no restrictions on the type of real estate that you can invest in. You can buy anything from commercial buildings to residential properties and Clover Mortgage can help you get approved for the right mortgage.
What Defines An International Buyer Or Foreign Investor?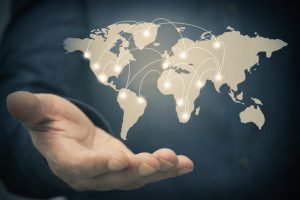 An international home buyer is someone who has purchased a property in a country without residing there permanently. In Canada, anyone is welcome to make a foreign investment regardless of where they reside. It is important to remember that even those with Canadian citizenship can be considered international buyers. In Canada, anyone not earning an income, paying taxes, or living out of the country for over half of the year is considered a non-resident. On April 21, 2017, a new tax rule was introduced requiring all non-residents purchasing homes in Ontario to pay a Non-Resident Speculation Tax of 15% of the purchase price.
Down Payment And Mortgage Qualification Requirements For International Buyers
The lending process for international buyers is similar to that of Canadian buyers except lenders often require a larger down payment. There are a few factors that can impact the amount a borrower must put down upfront. Buyers living in the United States that intend to use the property rather than renting it out are able to put down a 20% down payment, as long as they can prove they have a sufficient income. Buyers living anywhere else in the world who can provide proof of income must contribute 35% of the purchase price as a down payment. International buyers who are unable to verify their income will be required to pay 50% of the property price as a down payment. At the banks, foreign investors are eligible to receive a maximum mortgage of $750,000 for a 25 year amortization period and the investor must not own any other properties in Canada. If you require more than $750,000 you will best helped by a Mortgage Broker who can arrange for a private mortgage which are not available through banks. At Clover Mortgage we have lenders that can provide mortgage solutions for international investors that banks do not offer.
With traditional banks, in many cases all of the following documents are required in order to qualify for a mortgage in canada:
Proof of income (pay stubs, income tax returns, letter of employment proving you are able to pay the mortgage)
Proof of down payment (bank statements proving you can finance the down payment amount)
Reference letter from your national bank
Appropriate bank statements for the last 6 months OR a report from an international credit bureau.
Now is a great time to invest in the Canadian market and Clover Mortgage can help you get started today. We specialize in providing premium mortgage services to both nonpermanent residents and international buyers.