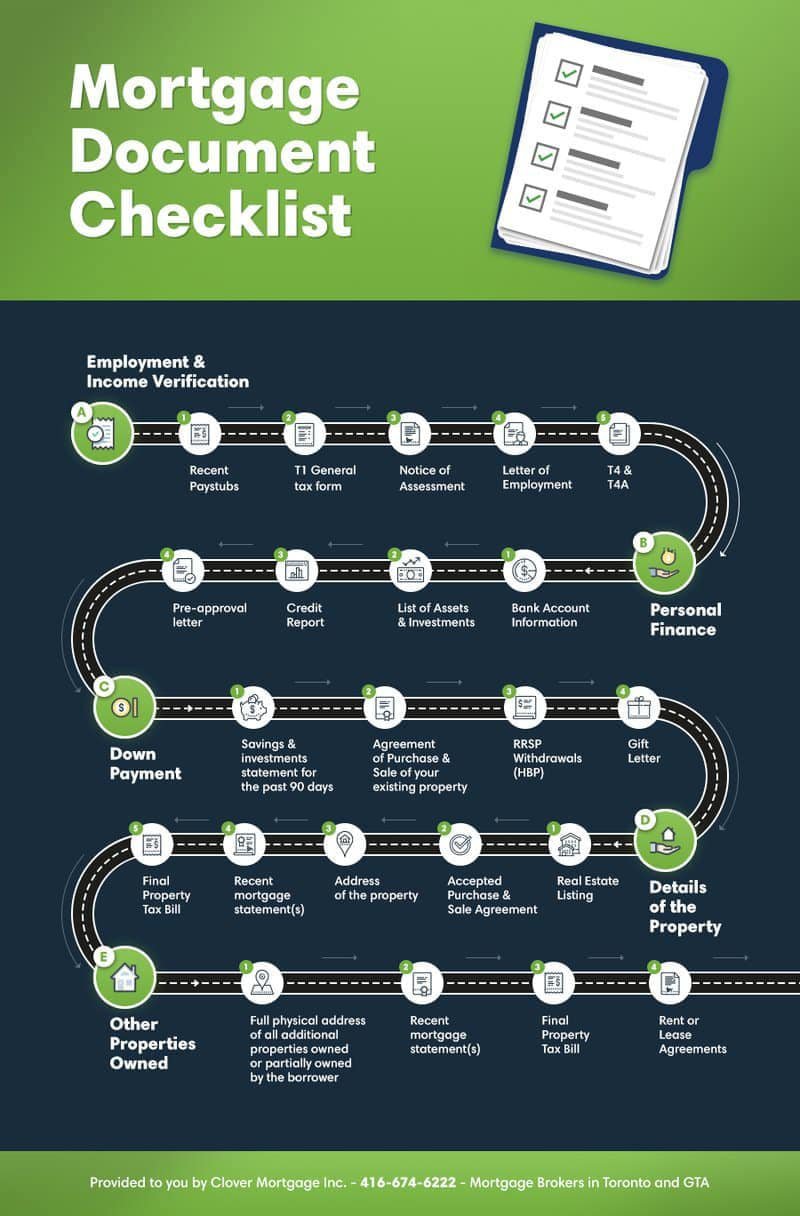 Purchasing a home can be a major life event, a significant financial commitment, and often, the realization of a long-held dream. Yet, embarking on the homeownership journey does not only involve finding the right property, but also navigating the complex world of mortgages. The mortgage application process may seem like a labyrinth of paperwork, requirements, and financial scrutiny—but in this exciting, yet occasionally perplexing adventure, one key element can make all the difference: preparation. Being well-prepared is the cornerstone of a successful mortgage application. It's your passport to securing the financing you need to make your dream of homeownership a reality.
In this guide, we aim to provide you with a clear road map for your home buying journey by outlining the documents you'll need for most mortgage application requirements. Whether you're a first-time homebuyer, looking to upgrade to a larger space, or considering refinancing your current home, knowing what documents to gather and having them in order will not only simplify the application process but also increase your chances of mortgage approval. Below is a comprehensive mortgage document checklist, including brief descriptions of the different items you'll need:
Government Identification
1) Government Issued Photo ID
This is usually your driver's license or passport. It serves as primary proof of identity and is crucial for verifying your legal status.
2) Your SIN Number
Your SIN is vital for lenders to check your credit history and assess your financial background. It's a fundamental piece of information in the mortgage application process.
Employment and Income Verification
1) Recent Pay Stubs
The pay stubs that you provide to the bank serve as verification for the income that you are earning at your current job. The bank uses this information to determine your ability to make monthly mortgage payments, given the income you are generating per month. You will most likely be required to provide pay stub for the most recent 2 pay periods if you work as a part-time, full-time, or seasonal employee.
2) T1 General tax form
In Canada, the T1 tax form indicates how much cumulative income the prospective borrower made in the previous year to establish their creditworthiness. If you are self-employed or own a corporation, you will likely be asked for your T1 General tax forms for the most recent 2 tax years.
3) Notice of Assessment
At the conclusion of each successful tax filing, the Canada Revenue Agency (CRA) will provide a Notice of Assessment (NOA) document that details any outstanding taxes owed. To lenders, this is also an important consideration as it factors into their debt-to-income ratio calculations. Regardless of your income sources or types of employment, you will likely need to submit your NOA's for the 2 most recent tax years.
4) Letter of Employment
The letter of employment needs to be signed and verified by a representative of the company. This helps lenders confirm that you really work at the place and with the job title that you wrote on the application. For your letter of employment make sure that it states how long you have been at the current company, whether you are a permanent or temporary or probationary employee, whether you are full-time, part-time, or seasonal, your hourly or annual salary rate, if you have guaranteed hours in the event that you are part-time or hourly, and what your role and title is at the company. Make sure that it is on company letterhead, signed by the manager or HR person writing you the letter, and ensure that is not older than 30 days old.
5) T4 and T4A
If you are a full-time, part-time, or seasonal employee, your employer will issue you a T4 every year that will show lenders the breakdown of your annual pay, tax deductions, pension and other government program deductions, and more. If you are a commission only employee, your employer will be issuing you a T4A. Lenders use this info to validate the income that you claim to earn on your mortgage application. For most mortgage applications, a borrower who is employed by a company will be required to present the lender with their T4 or T4A for the most recent 2 tax years.
Personal Finance
1) Bank Account Information
The bank account documents (with transit number) are used by lenders to deposit your initial mortgage lump sum, and later, to aid in the repayment of your mortgage. It is best to have your last 6 months of bank statements prepared and ready to submit to your mortgage broker if needed, though in many cases the last 3 months of bank statements will suffice.
2) List of Assets and Investments
If you have investments in the stock or bond markets, pre-existing real estate assets, and/or other securities, you should disclose these to your lender ahead of time. Assets and investments can increase your net worth, thereby lowering your interest rate.
3) Credit Report
While your lender will pull your credit report for you regardless, it is helpful to have an idea of what your credit report looks like prior to beginning your mortgage application. This will help you budget the value of the house you should buy. If you find any discrepancies on your credit report, which happen about 25% of the time, you may have time to fix these inaccuracies with the proper Equifax or TransUnion credit bureaus ahead of time.
4) Pre-approval letter
It is generally best practice to get pre-approved for a mortgage prior to embarking on the mortgage application process. Our Clover Mortgage brokers can help set you up with the best lenders, terms, and mortgage products for your pre-approval.
Down Payment
1) Savings and investments statement for the past 90 days
If you have accumulated savings from investments that were made in the previous 90 days, these need to be calculated and written into a document that is provided to the lender.
2) Agreement of Purchase and Sale of your existing property
In the event that you are buying a new house by selling off your old one, then a copy of the Agreement of Purchase and Sale for the property that will be used for the down payment will be required by lenders.
3) RRSP Withdrawals (HBP)
In Canada, first-time homebuyers are eligible to use money saved in their RRSPs to make down payments via the First-Time Home Buyer's Plan. If you intend on using this, then this needs to be documented and provided to the lender as well.
4) Gift Letter
In case someone else (such as an immediate family member) is helping you make the down payment, then the bank would need a gift letter signed by them confirming that the payment is made as a gift, and it is not intended to be repaid.
Details of the Property
1) Real Estate Listing (MLS Listing – if this is a newly purchased property)
The real estate listing can be provided by the agent and is used for items such as property tax estimates, heating and utility cost estimates, condo fees etc.
2) Accepted Purchase and Sale Agreement (if this is a newly purchased property)
Once the agreement has been signed, the bank will want to know the exact value of the home to determine the principal amount of the mortgage and identify the appropriate down payment required.
3) Address of the property
Legal address of the property, including postal code.
4) Homeowners Insurance Policy
A copy of your homeowners insurance policy ensures that the property is adequately insured.
5) Lender's Title Insurance
A copy of the title insurance. For more information, check out our guide on title insurance.
Other Properties Owned
1) Full physical address of all additional properties owned or partially owned by the borrower
The lender would like to understand how much of your assets and liabilities are tied up in real estate, they will require additional details to do so.
2) Recent mortgage statement(s)
Most recent mortgage statements for any property that is owned by the borrower that has a mortgage balance or HELOC (home equity line of credit) secured by the property. Lenders will use any mortgage and HELOC balances as part of their debt servicing calculations. They also want to verify that all of your mortgage payments are up-to-date.
3) Final Property Tax Bill (if this is for a mortgage refinance)
Lenders will want to see that your property taxes are up-to-date, otherwise they may pay the property tax arrears out from the mortgage advance.
4) Rent or Lease Agreements
Many lenders will consider income generated by investment and rental properties towards your yearly income earned and include it in your overall debt servicing ratios. If this is the case, then the lenders will require to see any rent or lease agreements if you are collecting rent on those properties.
Self-Employed Home Buyers
1) Financial statements
If you're self-employed, lenders may require your business's financial statements, including profit and loss statements and balance sheets. These documents show your business's financial health.
2) Master business license
In the case of self-employed individuals, a copy of your master business license, or any other business registration documents required by your jurisdiction, may be needed for verification.
3) Business cheque
Lenders may request business checks to confirm that your business accounts are in good standing.
Refinancing or Switching a Mortgage
1) Current mortgage statement
If you're refinancing, you'll need your current mortgage statement.
2) Property tax statement
Documentation of property taxes paid and any outstanding balances.
3) Homeowners insurance policy
A copy of your homeowners insurance policy ensures that the property is adequately insured.
Conclusion
Just as you wouldn't embark on a cross-country road trip without a well-planned itinerary, you shouldn't dive into the mortgage application process without a checklist of required documents. Without these documents in order, you may encounter unnecessary delays, added stress, and the potential for missed opportunities.
The above is a list of the majority of items that are part of the standard mortgage checklist that you should start preparing prior to commencing your mortgage approval and closing process. While this is a generally comprehensive list, individual banks and lenders may have additional requirements.
To navigate this, we recommend working with an experienced Clover Mortgage broker who can compare the requirements of over 60 different lenders within our network to match you with the best mortgage terms possible.